Burnsville Kids Martial Arts Classes
Treat Your Child To The World Of Taekwondo With Our Kids Martial Arts Classes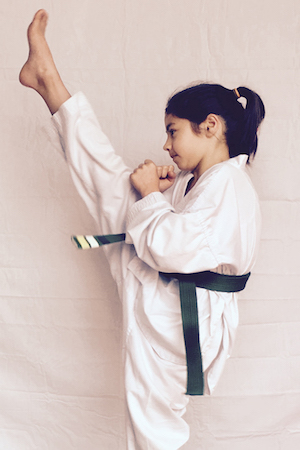 At Ambition Taekwondo, we are committed to teaching high-level skills to students of all ages and abilities. Our Kids Martial Arts Classes adhere to the five tenets of Taekwondo, including Courtesy, Integrity, Perseverance, Self-Control, and an Indomitable Spirit.
We are proud to give your child the best blend of fitness and self-defense - and help them have a blast in the process.
PLUS, we offer Competition Team Training for advanced athletes and integrated Adaptive Martial Arts classes for students with any mental or physical challenges.
Join us in Burnsville today and check it out for yourself! Just fill out the short form to get started!
What Makes Our Kids Martial Arts Classes Perfect For Your Child?
For starters, we're not a belt factory. We are committed to offering every child a well-rounded understanding of Taekwondo and a foundation for success in all aspects of life. Our Kids Martial Arts Classes offer hands-on instruction from a team of accomplished Black Belts - all certified through the Kukkiwon world headquarters of Taekwondo in Korea.
Regardless of your child's experience level, we're here to help them learn new skills one step at a time and walk away feeling more accomplished than ever before.
We're giving students across Burnsville:
Real-world self-defense skills
Better balance, strength, and coordination
Lifelong habits of physical activity
Incredible self-confidence
PLUS, We're Helping Your Child Prepare For Whatever Life Throws Their Way
Taekwondo is a discipline built around mental strength just as much as physical strength. That's why our Kids Martial Arts instructors work hard to help your child develop the mental and social skills they'll need to succeed in all aspects of life.
We're helping students across Burnsville take pride in the learning process and develop incredible focus that can be used at home, in the classroom, and even into adulthood.
At Ambition Taekwondo, your child can learn:
Discipline and respect
Perseverance and dedication
Leadership and teamwork

Learn More Or Get Started Today! Our Kids Martial Arts Classes Have Something For Every Child In Burnsville!
Don't miss out on our high-quality Taekwondo training right here in Burnsville. We offer Kids Martial Arts Classes 6 days a week to fit the needs of any busy schedule. And with your membership, you'll have access to an unlimited number of classes!
Just fill out the short form on your screen to learn more about everything we have to offer at Ambition Taekwondo!